William Irish [Cornell Woolrich]

(Pseudónimo de Cornell George Hopley-Woolrich; Nueva York, 1903 - 1968) Escritor estadounidense. Fue considerado el heredero de F. Scott Fitzgerald. Vivió primero con su padre en México y, más tarde, con su madre en su ciudad natal.
Fue en ese momento cuando publicó su primera novela, Cover charge (1925). Dos años más tarde, apareció Children of the Ritz, que fue adaptada a la gran pantalla y obtuvo un premio literario. En estas novelas ya aparecen los rasgos que definen su obra: tramas policiales elaboradas mediante un inquietante suspense, entremezcladas con relaciones pasionales.
Constantemente agobiado por problemas personales y con una salud delicada, su éxito se apagó después de su segundo libro, y tuvo que sobrevivir gracias a la ayuda de su madre y a la publicación, entre 1933 y 1940, de innumerables relatos en revistas.
A partir de ese año aparecieron sus novelas de mayor éxito: La novia iba de negro (1940), publicada bajo su verdadero nombre, La noche tiene mil ojos, La sirena del Mississippi, Me casé con una muerta, La marea roja, Ángel negro, La serenata del estrangulador, La dama fantasma, Coartada negra y, sobre todo, La ventana indiscreta, que Hitchcock llevó al cine con gran éxito en 1954.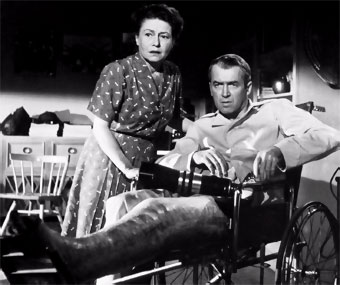 Fotograma de La ventana indiscreta (1954)