John Erskine
(Nueva York, 1879 - 1951) Singular investigador, hombre de letras, profesor universitario, novelista y pianista de gran calidad, John Erskine fue profesor en Amherst y en la Universidad de Columbia (en ésta, como "professor emeritus"), autor de textos de crítica, editor de antologías e historias de la literatura, y solista de la Orquesta Filarmónica de Nueva York.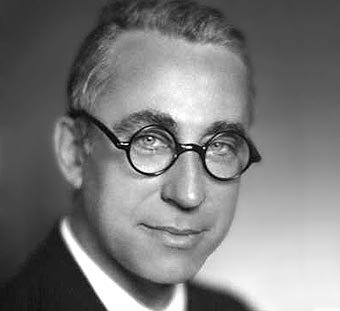 John Erskine
Inició su obra narrativa en 1925, con La vida privada de Helena de Troya, una nueva versión, erudita, brillante y humorística, de la leyenda subyacente en la realidad contemporánea que obtuvo un extraordinario éxito, y a la que siguió una nutrida serie de novelas análogas, entre las cuales se destacaron Galahad Enough of His Life to Explain His Reputation (1926), Adam and Eve (1927) y Penelope's Man (1928).
John Erskine también contribuyó con un capítulo a una novela policíaca escrita por varios autores, basada en una idea original F. D. Roosevelt, The President's Mystery Plot (1935). Asimismo, escribió una historia de la Philarmonic Symphony Society de Nueva York, dirigió la Metropolitan Opera Association, y fue presidente de la Poetry Society of America.