James Augustus Henry Murray
(Denholm, 1837 - Oxford, 1915) Erudito y lexicógrafo inglés. Dedicado a la docencia, desde 1870 impartió clases en Mill Hill.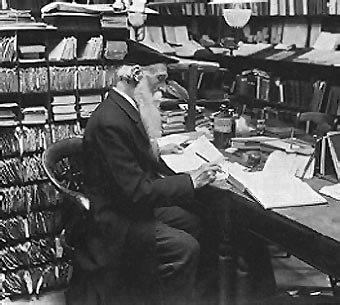 James Murray
Su consagración como uno de los filólogos más relevantes de su tiempo tuvo lugar a comienzos de los años setenta, cuando la Early English Text Society le encargó las ediciones de las obras de sir David Lyndesay (1871) y de Thomas of Ercildoune (1875), este último considerado como uno de los más grandes poetas del siglo XIII, al que se le atribuye la famosa Ballad of True Thomas (Balada del verdadero Tomás). Entre la publicación de una y otra obra, James Murray dio a la imprenta algunos ensayos filológicos como The Dialect of the Southern Counties of Scotland (1873).
En 1879, la Philological Society y la Oxford University Press le encargaron la dirección de un ambicioso proyecto lexicográfico, el New English Dictionary on Historical Principles, un vasto diccionario etimológico e histórico que recogía vocablos de todas la épocas de la lengua inglesa. La confección de esta obra monumental (que le valió su reconocimiento oficial con el título de "Sir") le ocupó el resto de su vida.