Frederick Delius
(Bradford, 1862 - Grez-sur-Loing, 1934) Compositor inglés de origen alemán. Aprendió armonía con el organista americano Thomas Ward y después ingresó en el Conservatorio de Leipzig, donde fue alumno de Reinecke. En 1890 se estableció en París y se casó con la pintora Jelka Rosen.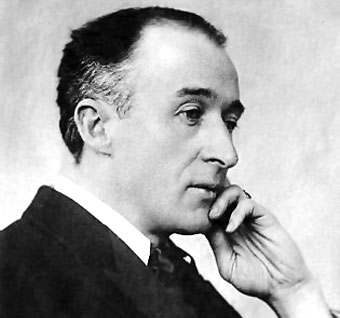 Frederick Delius
Su obra coral más importante, Eine Messe des Lebens (1905), es la proclamación de un agnóstico. Sus poemas sinfónicos son evocaciones de la naturaleza: On hearing the first cuckoo in Spring y Summer nigth on the river (los dos de 1912); su estilo es armónico, lo que hace que se ajuste más a la variación que a la sonata, estando entre sus mejores obras Appalachia (1902), sobre un tema americano, y Briff Fair (1907), sobre una canción popular inglesa.
Fue autor de seis óperas, de las que Romeo un Julio dem Dorfe (1901) fue la que obtuvo un éxito mayor; se estrenó en Berlín en 1907 y se repuso varias veces en Londres. No compuso sinfonías, pero sí cuatro conciertos y varias sonatas, y algunas obras para piano. Creó numerosas melodías para poemas de autores como Ibsen, Shelley, Verlaine y Nietzche.