Faith No More
Grupo estadounidense de música rock formado en 1981 en San Francisco por Jim Martin (guitarra), Roddy Böttum (teclados), Bill Gould (bajo), Mike Bordin (batería) y Mike Patton (voz). La banda tuvo un notable éxito a finales de los ochenta y durante los noventa gracias a una curiosa fusión entre el heavy metal y el funk.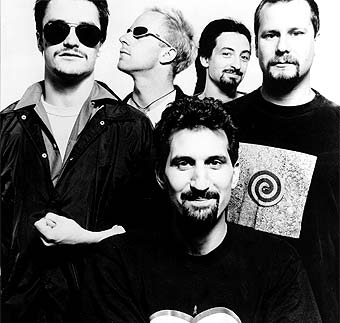 Faith No More
Lanzaron su primer disco, Faith No More: We Care a Lot, cuatro años más tarde de la formación del grupo; en 1987 apareció Introduce Yourself. En 1988 el primer cantante de Faith No More, Chuck Mosley, dejó la banda y fue sustituido por Mike Patton justo cuando grababan su tercer disco, The Real Thing. En este trabajo se incluyó el sencillo Epic, que entró en las listas de éxitos en el verano de 1990.
Una memorable actuación en directo del grupo quedó recogida en el disco Live at The Brixton Academy (1991). Un año más tarde se publicó Angel Dust, álbum que incluyó canciones como Land of Sunshine o Mid Life Crisis. En 1994, antes de la grabación del siguiente trabajo, King for a Day... Fool for a Lifetime, Jim Martin dejó la banda y fue sustituido por Trey Spruance, guitarrista de la banda Mr. Bungle, el anterior grupo de Patton.
En 1997 apareció el sexto disco grabado en estudio de Faith No More, Album of The Year, y en 1998 el grupo anunció su disolución. Once años más tarde los integrantes de la formación se reunieron de nuevo para realizar una gira que se llamó "The Second Coming Tour" y que congregó otra vez a sus seguidores de todo el mundo, en una serie de multitudinarios conciertos que se celebraron entre junio de 2009 y diciembre de 2010.